Text to Sex & ABCs of Attraction Have Been Featured On: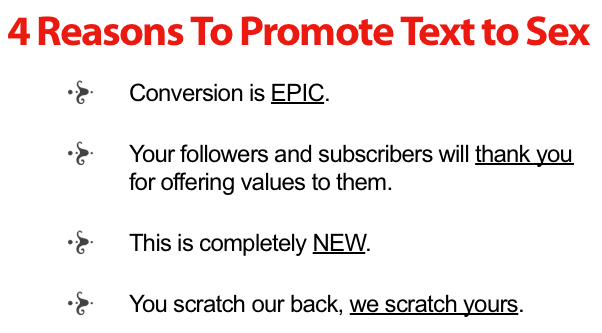 ABCs of Attraction | Text to Sex
Need support? texttosex@abcofattraction.com


Important Affiliate Terms: The new FTC Guidelines for affiliate marketing came into effect on December 1st 2009. As an affiliate or JV partner for 'Text to Sex' you've read and fully agree to the terms listed on the Official FTC Website: http://www.ftc.gov/bcp/guides/guides.shtm and agree to make sure that your promotions are compliant with these new guidelines. Please note that the launch prizes are subjected to our terms and conditions. Please email us for more information regarding any issue regarding promoting this launch.